Mon 24th Oct 2016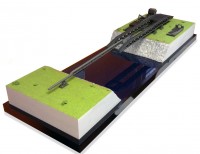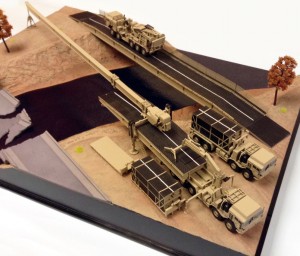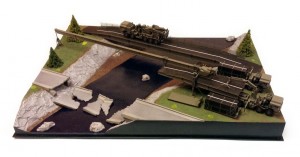 We've had a slightly different model making commission recently, most of the models we have made over the last few years have been quite large stand alone models, but our recent series of models were a bit smaller and required some context in the form of dioramas.
The current, popular understanding of the term "diorama" denotes a fully or partially three-dimensional, replica or scale model of a landscape often showing historical events, scenes of nature or cityscapes, for purposes of education or entertainment. You are very likely to have seen dioramas in museums.
These dioramas explain how and in what situation a tactical military bridge might be deployed. We created dioramas of a couple of different landscape types around models of a fully deployed bridge, a partially deployed bridge and a lorry containing the bridge components.