Thu 18th Jun 2015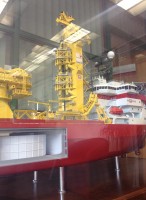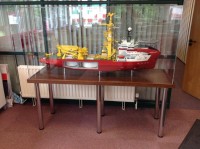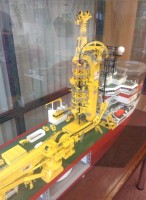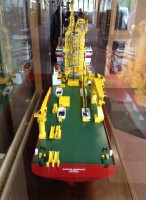 Here are some quick snaps of the Sapura Diamante 1/100 scale cutaway model we delivered to IHC this week.
The SAPURA DIAMANTE is the first in a series of five fully integrated offshore vessels, which will be completely designed, engineered and built by IHC Merwede. The SAPURA DIAMANTE will be used to develop deep-sea oilfields of up to 2,500 metres in Brazilian waters on behalf of Petrobras.
The SAPURA DIAMANTE will be equipped with a pipelaying spread that is being designed by IHC Engineering Business. The model has a cutaway section to display the two below-deck storage carousels, used to store 2,500t and 1,500t of product respectively.