Thu 2nd Jan 2014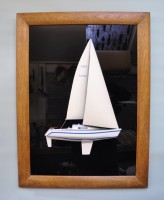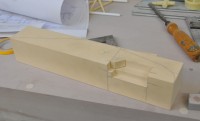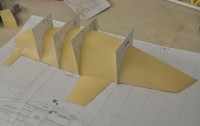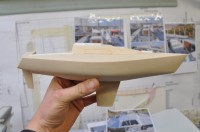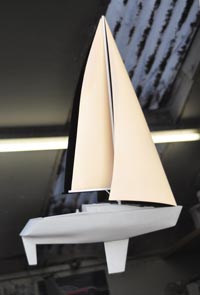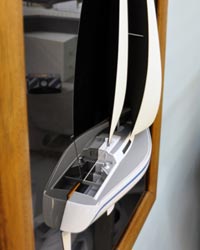 This is a half model of a Hustler 30 racing yacht built in 1978. In this news story we will give you a bit of insight into how we make models at Flag Modelmaking.
Sometimes, as in this case, CAD data is not available to us and we have to take a more traditional approach. Using photocopies of the orginal drawings from 1978 and photographs taken of the real boat.
This first picture shows the finished framed model ready for delivery.
Picture 2 shows the perfectly square block which became the hull of the yacht. It is important to start with a perfectly square shape as this allows the model maker to mark on key lines and give you good datum.
Picture 3 shows the profile guides taken from the drawings which are used as reference to shape the hull.
Picture 4 is the hull fitted with the cabin and other details.
Picture 5 is of the hull in grey primer with sails and mast fitted mounted on the back sprayed clear acrylic.
Picture 6 shows the reflection of the other half of the boat and creates a 3D effect.